Laura lives in Zurich and made a conscious decision not to buy a car and to subscribe to Carvolution. The same happened to Dezso, an expat from Hungary, and Abby.
Carvolution's car subscription, the simple alternative to buying and leasing, is becoming increasingly popular in Switzerland. Thanks to the simplicity, the flexibility and the inexpensive monthly all-inclusive prices, more and more people are opting for their own car on a subscription basis. Because nothing has to be taken care of around the car. Insurance, taxes, cantonal redemption, service and tires are included in the monthly fixed price. The car can be driven for 3 months or for 3 years, the subscription adapts to your needs. In this interview, 3 customers tell us what their reasons were for choosing a Carvolution car subscription: why they are against buying or leasing, how Carvolution convinced them and why they recommend Carvolution to others.
Laura, in what way did the car subscription convince you compared to buying or leasing?
Laura: I don't know much about cars and prices. But I looked at the different options - buying, leasing and car subscription - and took a close look at everything. The result was impressive. With the Carvolution car subscription, I got a much better deal than with a purchase or a lease.
What do you see as the biggest advantage?
The flexibility. At the moment, I drive a gasoline-powered car and I would like to drive an electric car, but the situation in our underground garage doesn't allow that at the moment. That's why I'm happy with my gasoline-powered car at the moment. However, if the situation changes, I will switch to an electric car quite smoothly. Such a flexible change would not be possible with a purchased or leased car.
What kind of car do you currently drive?
First I had a small car, now an Audi Q2. My boyfriend and I have noticed that we are driving more and more in the mountains, usually with four or five people. The Audi Q2 is therefore very suitable and a change to a larger car made sense.
To whom would you recommend Carvolution?
To anyone who would like to drive their own car without having to take care of the car themselves. I am glad that I pay a fixed monthly price with Carvolution and that everything around the car is included. I recommend the car subscription to all those who always want to have the total costs of their car under control.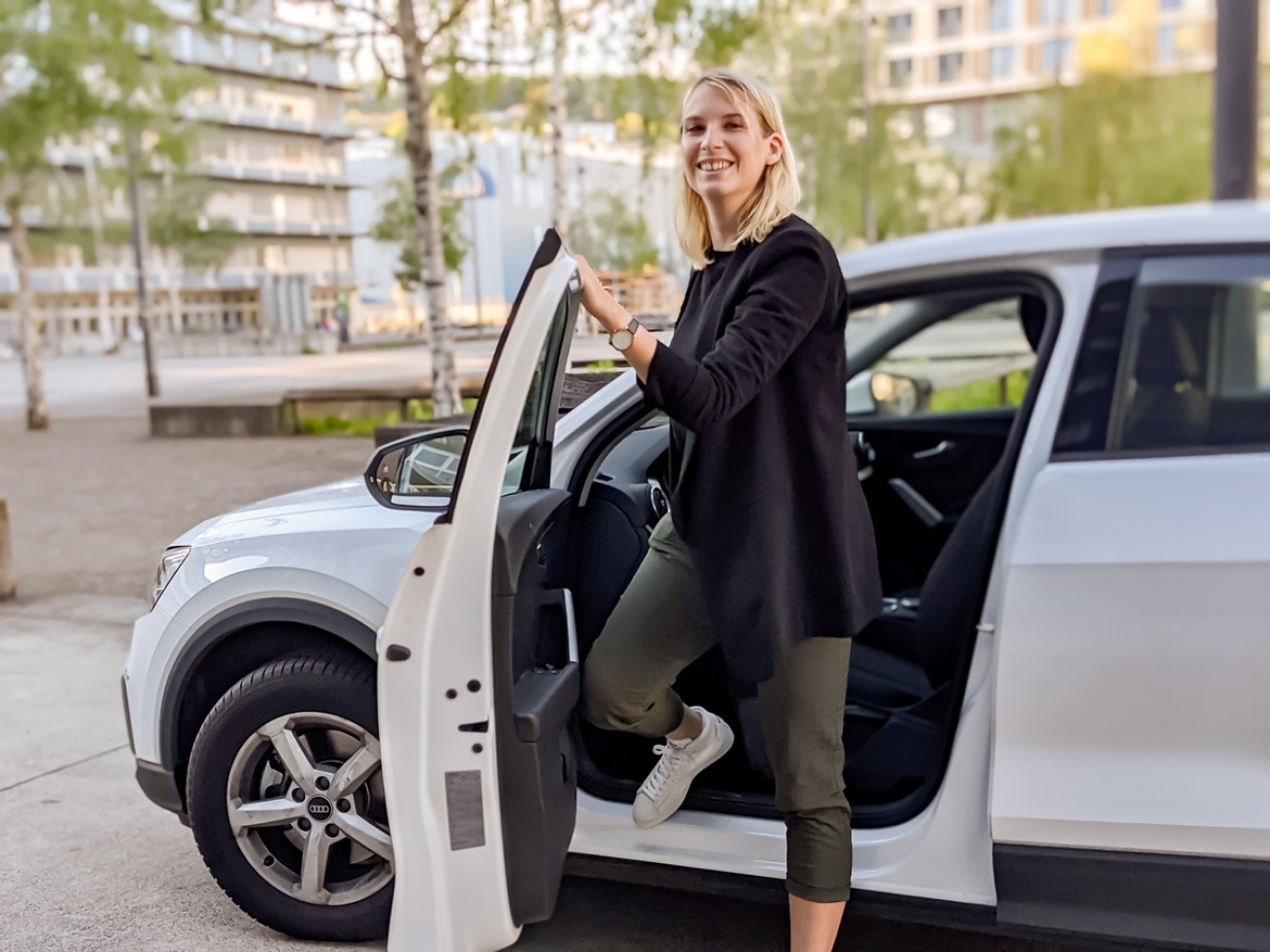 Dezso, you moved to Switzerland in June. How did you hear about Carvolution's car subscription?
Dezso: When I moved to Basel, a company helped me get settled in Switzerland. I need a car for work and so Carvolution and the car subscription were suggested to me.
Were you also interested in buying or leasing a car?
I looked at several offers of cars for sale and leasing, but the Carvolution car subscription fits my needs best.
In what way?
I don't have to worry about insurance, tires or even tire storage. Carvolution's car subscription makes my life so much easier. Carvolution takes the stress out of owning a car for me. And yet I have my own car and I am always mobile. In addition, the employees are very nice.
What kind of car do you drive?
My wife and I drive a Ford Puma and we are very happy with it. The SUV always gets us safely to our destination. I wanted a big car that was practical because I am very tall myself.
Who do you think would also benefit from Carvolution's car subscription?
Everyone who values their free time. Because the all-inclusive package makes my life so much easier. I don't have to worry about insurance, cantonal redemption, taxes and tires. This gives me more time for myself.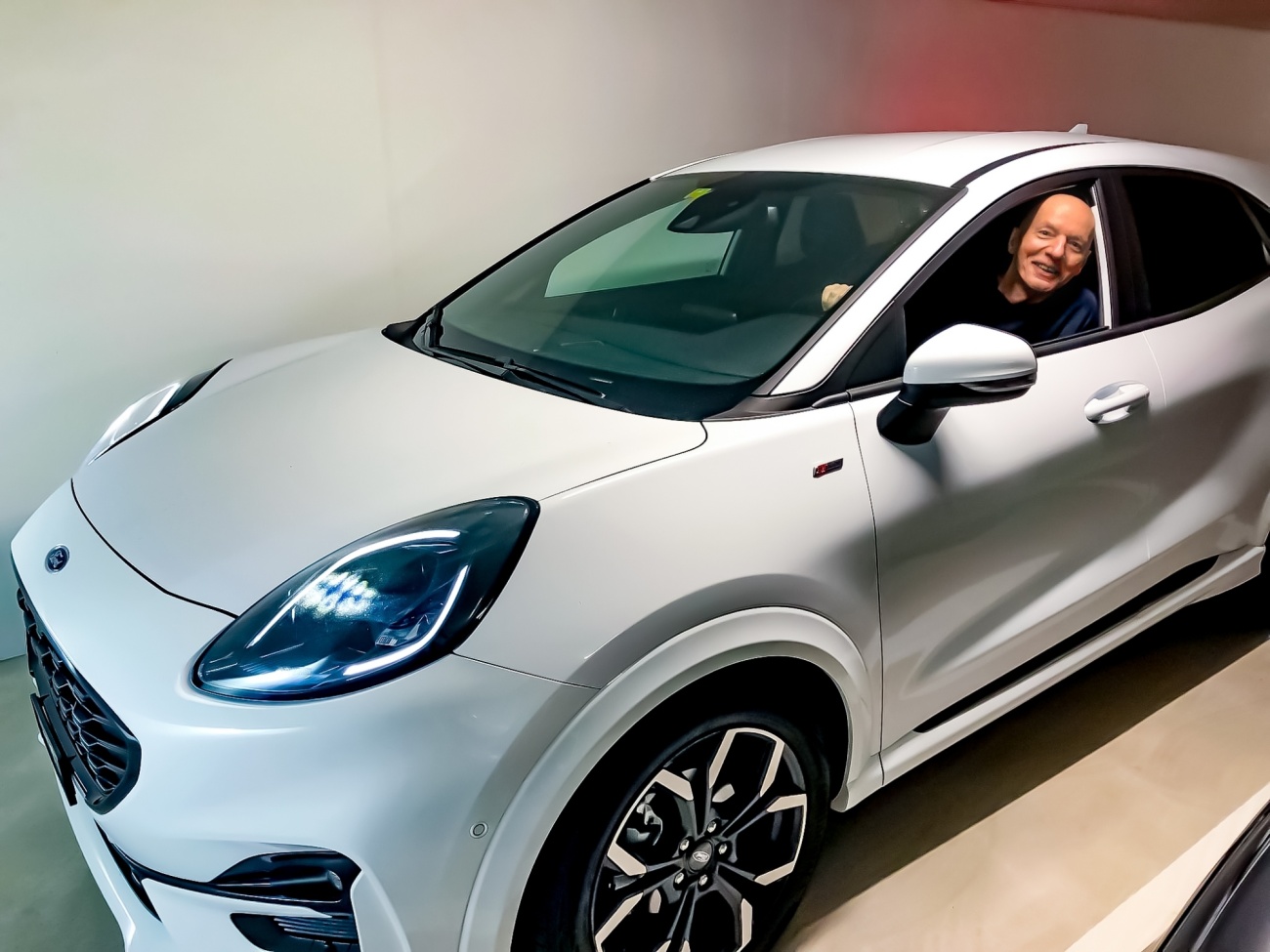 Abby, why the Carvolution car subscription? Did you also look at offers for a car purchase or leasing?
Abby: Yes, buying or leasing a car was not out of the question. I also looked at other car subscription providers, but Carvolution finally convinced me. That's why I decided against buying or leasing.
What exactly convinced you?
Carvolution is in one word: simple. As a customer, I had the flexibility to test drive cars that interested me. I configured my subscription to fit my life and I know at all times that I don't have to worry about insurance, service or tires.
Who would you recommend Carvolution to?
I recommend Carvolution to anyone who wants a car and doesn't want the hassle of leasing it or buying it from a dealer. It is so much easier with Carvolution.
What kind of car do you drive?
I drive a BMW X1 hybrid. I didn't want a car that was too big, but I still wanted it to be big enough for my kids to have enough room in the back seat. The hybrid feature gives me the flexibility to drive either fully electric or on gasoline if needed.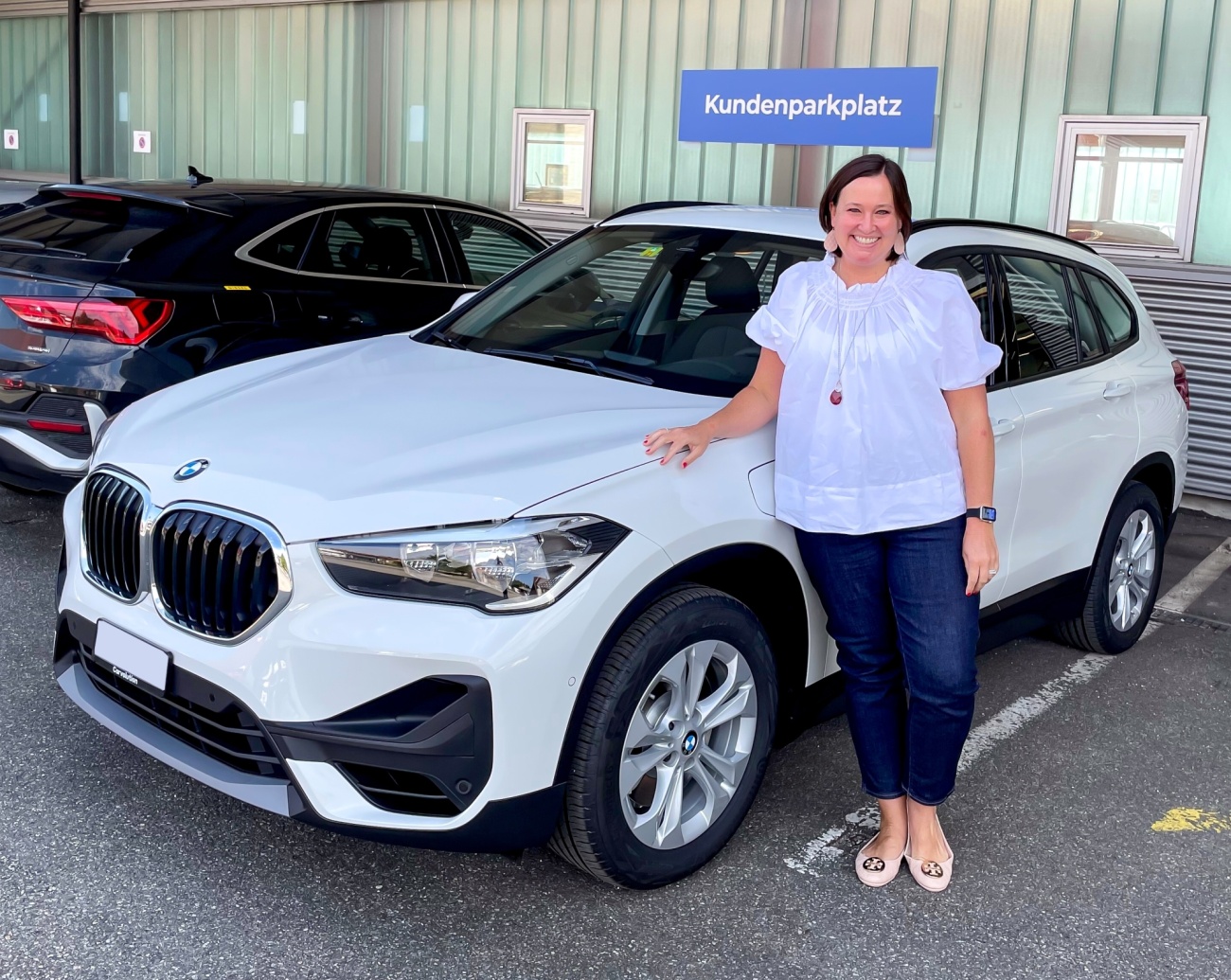 Guaranteed never to pay too much
We guarantee that your total costs will be lower with a car subscription than with leasing. If we are more expensive, we will reduce our prices! Start a free, non-binding comparison now.