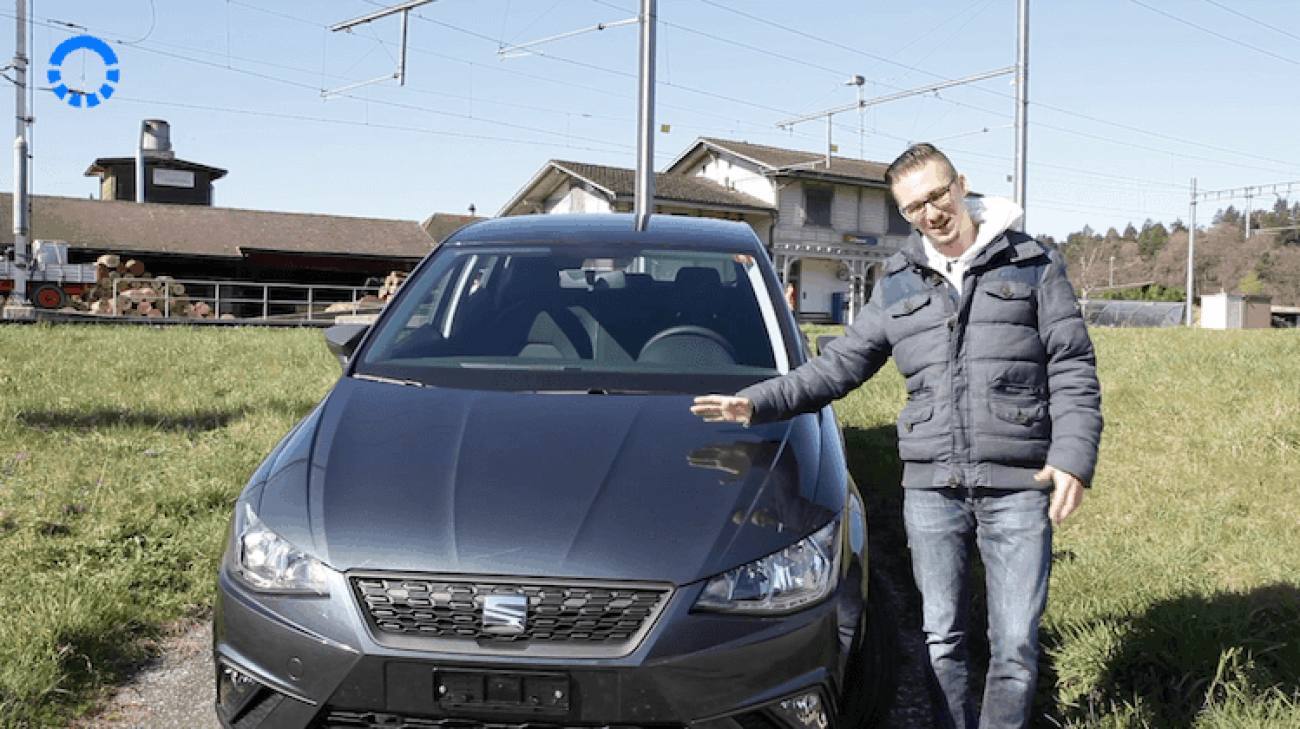 The Seat Ibiza is a classic car par excellence, going through the decades without losing any of its superb looks. It is not for nothing that it has been one of the most popular cars for many years. On the blog, find out everything about this car, which was named after a Spanish Mediterranean archipelago.
First impression
The Seat Ibiza was first produced in 1984 and has been continuously developed ever since. Today, its design is sporty and chic. It is slightly longer and wider and therefore offers more space than previous versions. All in all, it is suitable for anyone who likes to drive a classic car, which has gradually been transformed into a modern car. A compact car with 5 doors and 5 seats.

Interior
On this side, Seat has done a good job. The interior is well laid out and it is pleasant to see that everything has been reduced to the bare essentials. There are only a few buttons, which are also very functional. The screen in the centre console is large enough to display all important information at a glance. It also reacts well and quickly to touch. Apple CarPlay and Android Auto are also included. These are almost now standard equipment in new cars. There are also many connections for connecting and playing media. For example, there is a SD slot, an Aux port and a USB port. You can also recharge your mobile phone at any time. All in all, you can say that the interior makes a good impression, everything is well arranged and everything is exactly at the right place.
Space
The Seat Ibiza is pleasant to drive for everyone. Whether you are tall or short, you simply feel comfortable in this car. All passengers, including the driver, are comfortably seated and therefore relaxed on the road. The storage space in the boot is comparable to that of a city car. The rear seat can be folded down, creating additional space for luggage or bulky items. So not only can you carry your weekly groceries in the Seat Ibiza, but you can also help a friend move or go on holiday by taking all your luggage with you. The Seat Ibiza is ready for all your trips, journeys and adventures!
Performance
The city car is a three-cylinder and is equipped with a 7-speed double-clutch transmission from VW. This is what makes driving fun, especially since the transmission operates without any noticeable delay, i.e. it is completely frictionless. Your driving experience is thus significantly improved. Furthermore, the Seat Ibiza is equipped with a 45-litre tank, petrol engine and front-wheel drive. This will allow you to travel about 450 kilometres. For a city car, this is a considerable distance.

Driving pleasure
The Seat Ibiza is simply fun to drive. Thanks to the precise steering, you can take even the tightest curves with ease. You will get your money's worth not only in the city, but also on long and wide country roads. You can also rely on the brakes when you need to brake quickly in the city, for example. The responsiveness, fine dosage of torque and sustained deceleration are pleasantly tuned. You'll soon notice that you can rely on all aspects of this car, whether you're accelerating or braking.

Summary
The hype around the Seat Ibiza rightly continues. It is a car for everyone, which is simply fun to drive. You feel comfortable everywhere, whether on narrow, winding roads, on the motorway or on country roads. This car will take you safely and comfortably to the destination of your choice, on all types of roads. It also looks good and corresponds to the modern-chic concept. It is exactly the city car you always wanted to have!

Guaranteed never to pay too much
We guarantee that your total costs will be lower with a car subscription than with leasing. If we are more expensive, we will reduce our prices! Start a free, non-binding comparison now.