Since the foundation of Carvolution in 2018, we have been convinced that the car subscription is far more advantageous than buying and leasing a car. Not only is it cheaper, but also requires much less effort. This is now confirmed by saldo. Read the blog to find out the consumer magazine's opinion.
A direct comparison
In its article, published in November 2020, Saldo chose the Audi Q3 40 TDI Attraction and made a comparison between car subscription, car purchase, leasing and purchase on credit.
The Audi Q3 is currently one of the best-selling cars in Switzerland. It costs CHF 50,196 at an independent dealer. It is estimated that the Q3 is driven for 3 years and then returned or resold. In addition, according to TCS, drivers are assumed to drive an average of 15,200 kilometres over this estimated period.

Carvolution has the best offer
If everything is taken into consideration, such as insurance, tyre wear and vignette, Carvolution offers the most advantageous offer*. If the Audi Q3 is purchased, it is, all in all, considerably more expensive for a three-year use. In this case, the loss in value is the main consideration. The leasing offer is also clearly less attractive than the Carvolution car subscription. Buying on credit is the less favourable option.
The comparison at a glance
We made our own calculation using the figures from the saldo article and shown the result in the following table. You can read the original article that is subject to a charge.

Car subscription from Carvolution
If you drive a car with a subscription, everything is already included. You don't have to worry about the loss of value, as is the case with buying a car, nor about maintenance, as is the case with leasing. The monthly fixed price allows you to always have an overview of the total cost of your car, without having to worry about anything else.

*The Audi Q3 is currently sold out at Carvolution.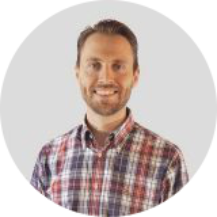 What are the total costs of a car?
Receive the total cost overview by e-mail or contact us directly.