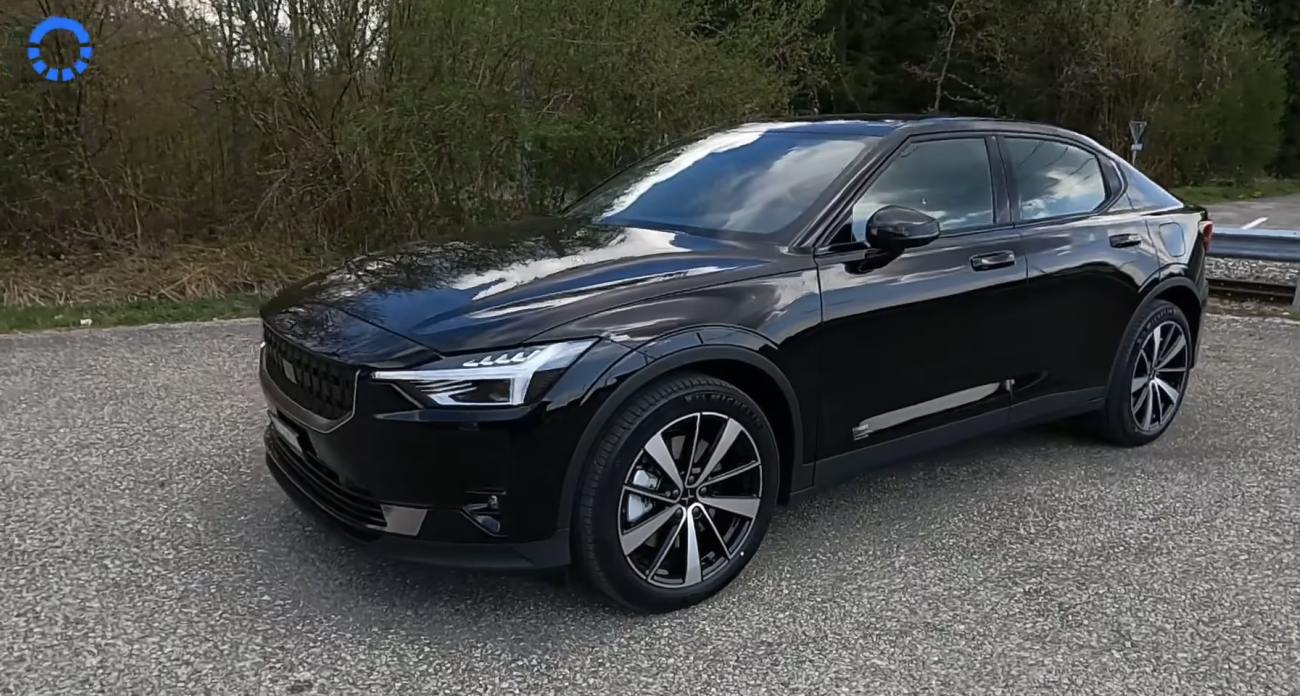 You read that right, the Polestar 2 is now available from Carvolution by subscription. Find out in this blog post exactly what this car is and what its range is. Is this elegant sedan for you?
The Polestar 2
The Polestar electric car is a collaboration between Volvo and the Chinese car manufacturer Geely. It has a lot of advanced technology and is a lot of fun to drive. It is an electrically powered sedan with plenty of space and a sporty driving style.
Range and battery capacity
The electric car's battery has a capacity of 78 kWh and should give the Polestar 2 a range of 480 kilometres. On average, it consumes about 20 kWh / 100 kilometres. The sedan also has plenty of power under the hood, as with its 408 hp, it takes just under 5 seconds to go from 0 to 100 km/h. 4.7, to be precise.
When driving, you don't feel any vibrations and there's no annoying engine noise. Everything is exactly as you would expect from a modern electric car. The driving experience is therefore very pleasant, the accelerator and brakes are very responsive and without delay. The steering wheel also reacts directly, but you can adjust it individually.
The interior of the Polestar 2
The special feature of this electric car is that it is the first vehicle with an Android operating system for the infotainment system. On the Polestar 2's 11.2-inch screen, you'll have access to Google Assistant, Google Maps and the Google Play app shop.
But it's not just the Android operating system that makes you feel particularly comfortable inside the Polestar 2. Thanks to high-quality materials (Polestar 2 uses high-tech plastics) and good workmanship, you'll sit comfortably while enjoying a beautiful, modern and stylish package.
Equipment
The equipment of this electric car is also impressive. In the summer, you'll always be cool thanks to the automatic air conditioning, and in the winter, you'll be warm and cozy thanks to the heated seats. In addition, various assistance and safety systems help you get from A to B safely. Once you arrive at your destination, the rear view camera and sensors will help you park.
Space
The Polestar 2 is a sedan, but it feels more like an SUV. The seats are slightly higher, which gives you a good view. The space in the electric car itself is very generous. No problem for tall people. Moreover, there is plenty of leg and knee room not only in the front, but also in the backseats. The Polestar 2 has also managed to make the basement garages much more comfortable than those in other cars. If you take a look in the trunk, you will quickly realise that it also offers a lot of space. You can easily store your weekly shopping, your holiday luggage or even your picnic equipment.
3 different models at Carvolution
Carvolution is the only car subscription provider to offer the Polestar 2. The young start-up offers three different models, all of which include the Pilot and Plus equipment packages, which means that range, power and most features are the same.

Polestar 2 with fabric seats
This variant of the electric car "Polestar 2 Long Range Dual Motor" is equipped with fabric seats. The colour of the stylish seat is called "charcoal" and the material is called WeaveTech. This material is vegan and water-based. The decorative colour of this model is "ash black".

Polestar 2 with leather seats
The most expensive version of the electric car "Polestar 2 Long Range Dual Motor" is equipped with Napa leather seats. This gives the Polestar 2 that extra something. The car's decorative elements are made of reconstituted wood. In addition, the seats in the rear bench can be heated. With its leather seats, this version is the most luxurious.

Polestar 2 with leather seats, Brembo brakes and Öhlins suspension
The third version that Carvolution offers by subscription is the Polestar 2 Long Range Dual Motor with an even more exclusive equipment package. The extras of the other two models are added.
This Polestar 2 is equipped with gold-plated 4-piston aluminium front brakes from Brembo. In addition, an Öhlins shock absorber with double flow valve is offered. Car fans will also be pleased to know that 20-inch forged alloy wheels with 4 Y-spokes are visible on the car. They are polished in black with gold valve caps. In the car itself, you'll look very classy with the seat belts in the gold shade. The entire roof segment is finished in gloss black, which makes it look very classy.


Conclusion
The Polestar 2 is an electric car that can certainly compete with a Tesla. It has a long range, is sporty and elegant at the same time. The interior is of high quality and you lack for nothing. Safety assistants support you while driving, and thanks to the large amount of space inside the electric car, you'll feel right at home. Check out our Polestar 2 car subscription and get a non-binding offer.

Guaranteed never to pay too much
We guarantee that your total costs will be lower with a car subscription than with leasing. If we are more expensive, we will reduce our prices! Start a free, non-binding comparison now.