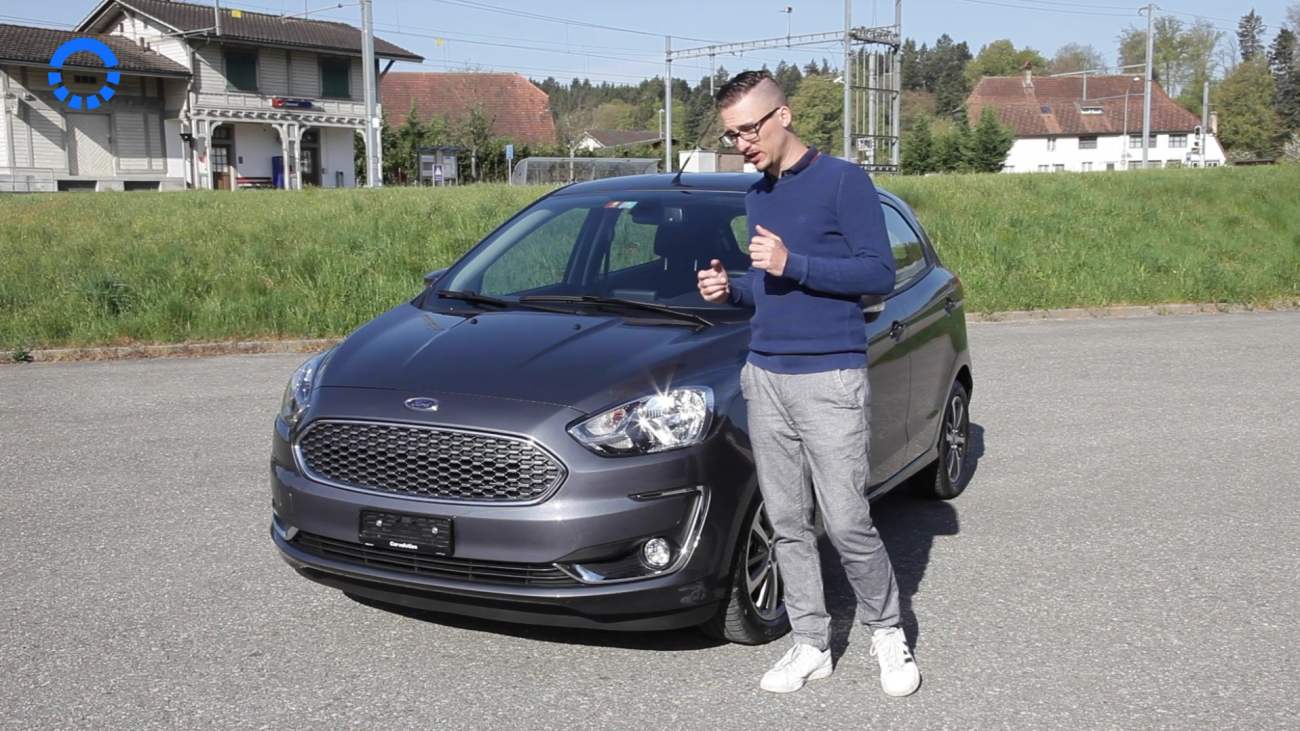 The Ford Ka+ is a small wonder in terms of price and performance. In its city car class, it's stylish and offers plenty of space at a price and performance level that's second to none. Many practical features make the driving experience safe, comfortable and fun. It is not for nothing that it bears the name "Ka": The origin of the name represents an element of an ancient Egyptian concept of the soul. Ka was the part of a soul that gave life force. Even today, the Egyptian Ka is still the name used to designate the human soul. At the time of its market launch, Ford took the opportunity to use the slogan "A car with a soul" in its advertising campaigns. So this car would bring your soul back to life.
First impression
The first thing that immediately catches the eye is the sleek and familiar Ford design, like on the Ford Focus or the Ford Fiesta. That dais, with the Ford Ka+, the design is even more dynamic. Another feature are the headlights, which are not only big, but also look good. And of course, the sporty grille is not missing at all. Basically, it can be said that the Ford Ka+ is a small car, but it impresses with the space it offers.
Interior
The Ford Ka+, which Carvolution offers, is a compact city car, but it offers plenty of space, whether as a driver, passenger or in the back seat. Not only do short people feel comfortable in this compact car, but tall people also find this car enjoyable. The seats are comfortable, can be easily adjusted and the view of the road is very good. The central screen is nicely placed and supports media functions, such as Apple Car and Android Auto. It can easily connect to the corresponding apps. A particularly interesting feature of this Ford from Carvolution is the heated seats. Once you get used to this luxury in winter, you will never want to do without it again. In summer, on the other hand, you will enjoy the air conditioning with its refreshing coolness. There is also a built-in storage space, which offers plenty of space for your sunglasses, mobile phone or bottle of water. The steering wheel is comfortable to hold and also offers a lot of safety. When you're behind the wheel of this Ford Ka+, you can see everything that matters, whether it's the road, the touchscreen display or the speed limiter. What more could you want? There is nothing to complain about, especially for a car of this size.
Space
The Ford Ka+ proposed by Carvolution is a 5-door car. In practice, a fifth person can also sit in the back seat, and not just in theory. One of Ford's tricks is that the front seats are hollow to create extra space for people sitting in the back. This gives another 10 cm of extra legroom. No problem for tall persons in the back seat! The trunk is also very spacious. If you got a little carried away while shopping in town, you will have no problems with the Ford Ka+. The back seat can be folded down, which gives you even more trunk space. But be aware that the folded seats create a slight slope. The loading area is therefore not flat. But this is only a small defect, which can easily be ignored due to all the positive features of this compact car.
Performance
Driving the Ford Ka+ is fun, easy and comfortable in every respect, thanks to a range of smart technologies. Tis city car takes care of you and your passengers. Carvolution proposes the Ford Ka+ version with a manual transmission and 85 HP. The 1.2 litre TI-VCT petrol engine responds immediately, while remaining economical. Another point that will convince anyone who wants to save fuel. The engine spins up to 6.5 revs, but has enough power, even at lower rpm.
Driving pleasure
The noise level in the car is very low. This is not always the case, especially with small city cars. One more advantage of the Ford Ka+. The driving experience is very pleasant and exudes safety. This car is not only suitable for those who like to drive, but also offers safety and pleasure to those who consider the car as a pure means of transport. The 3-cylinder engine is very economical, yet very lively. The car is light and agile and convinces in all road conditions. Thanks to the cruise control, the speed limiter and the ABS anti-lock braking system, you will always feel safe and comfortable in this city car.
Summary
Compact. Agile. Fun. The Ford Ka+ offers great safety, excellent value and incomparable driving pleasure. Don't let its size fool you. This city car offers a lot more space than you would expect. With its chic design, it convinces both inside and out. And with its 85 hp, it's perfect for the city, but this car won't let you down on any other kind or road either.
Guaranteed never to pay too much
We guarantee that your total costs will be lower with a car subscription than with leasing. If we are more expensive, we will reduce our prices! Start a free, non-binding comparison now.