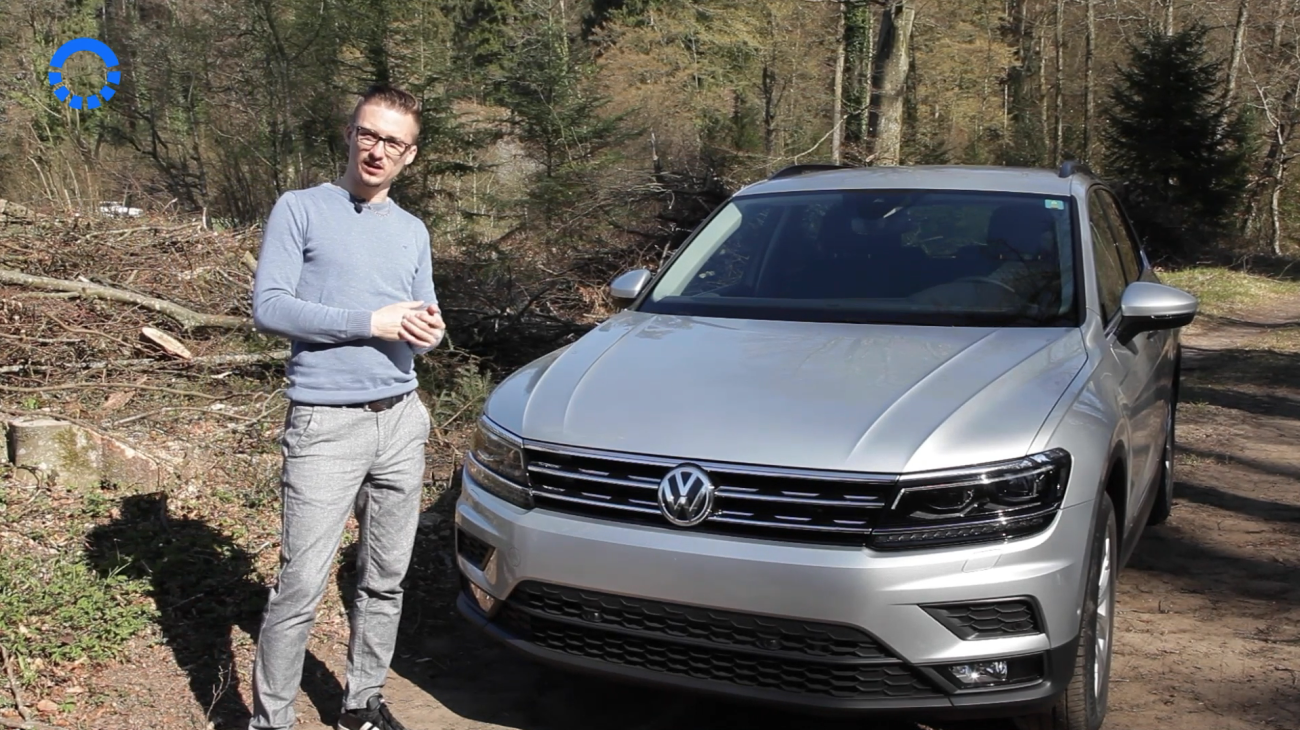 "Wow" - that's the first you say to yourself when you look at the VW Tiguan. The car immediately convinces with its chic and imposing appearance. The reliability of the VW and the timeless design speak in favour of the VW Tiguan, which owes its name to the contraction of the words "tiger" and "iguana".
First impression
Since 2007, the Tiguan has become VW's flagship car and has pushed its big brother, the VW Touareg, out of the limelight. Not only the exterior, but also the interior offers everything that is expected from an SUV. It impresses with its imposing appearance and, thanks to its simple design, it is a car for everyone, offering the best visibility on the road. Generous space combined with a high level of comfort make the Tiguan the ideal car for everyday use, while still being safe.

Interior
When you sit in the front of the VW Tiguan, which Carvolution offers as a car subscription, you see the typical VW equipment: functional, neat and well manufactured. The digital display is noticeable at first glance. A tight parking space? No problem. The SUV is equipped with parking sensors and a rear view camera, which make manoeuvring particularly easy. The start-stop function is a big plus, especially in traffic jams, and the electrically folding exterior mirrors are a great help when parking in narrow spaces, as they prevent damage and scratches. The multifunction steering wheel also scores points. Not only does it fit well in the hand, it is also convenient to use thanks to its user-friendly buttons. Finally, wireless charging is a particularly cool feature. It has never been easier to charge your mobile phone. 3 other interesting features of this SUV must be mentioned: Firstly, folding tables with matching cup holders are available in the rear seat. Secondly, you also have the option of charging your mobile phone, for example, using the USB port in the back. Thirdly, the Tiguan is equipped with a 3-zone air conditioning system. This means that passengers in the back seat can decide for themselves which temperature they want to enjoy.

Space
You cannot complain about lack of space in the VW Tiguan. The car is large and designed to offer plenty of space inside. Especially tall people will appreciate this, whether in the front or in the back seat. Even short persons feel comfortable in this car thanks to the seat adjustment. If you want to transport bulky things or if you're travelling with your whole family, the trunk will convince you. When the rear seats are folded down, then the loading volume is 1655 litres. If you want to transport a really long piece of furniture, up to 2.5 metres in length, you can also fold the front passenger seat down. Whether it is your snowboard or your luggage for your next trip around the globe, or your dog, everyone will have room in this car!
Performance
With 1.8 tons and 190 HP, the VW Tiguan offered by Carvolution is extremely agile and manoeuvrable. The 7-speed dual-clutch transmission is perfectly matched to the 2.0-litre four-cylinder engine. The four-wheel drive provides the perfect feeling, so particular to a SUV. Gear changes are so fast that you don't even notice them. This makes it easier to move this rather heavy car forward.
The VW Tiguan can tow a trailer weighing up to 2.5 tons.To do so, the trailer hitch can be easily extended and mounted with a button. It was important for Carvolution to offer a car capable to break the 2-tonne mark, because not all SUVs can claim the same. At Carvolution, not all VW Tiguans are equipped with a trailer hitch. If you need one, let us know. This way, we make sure you get the SUV with a trailer hitch that suits your needs.
Driving pleasure
The SUV has pleasant handling in all situations and good visibility on the road at all times. Thanks to permanent four-wheel drive, Light Assists and hill start assistance, the VW Tiguan can be driven safely, pleasantly and comfortably on all roads. As is customary for an SUV, though not self-evident, there are different driving modes. This car is completely customizable and therefore very flexible. The display is large, well integrated and slightly tilted, so you can read the information easily without being distracted while driving. In the city, on the other hand, emergency braking system, navigation system and parking sensors, among other things, ensure a safe and quiet arrival at your destination.

Summary
The VW Tiguan from Carvolution is fun in every way. Be it because of its technological features, its pleasant and safe handling with good visibility on the road or its timeless yet chic design. The fact that it offers plenty of space is yet another of its advantages. Whether on the highway, in the countryside or in the city: this car will never let you down. It is not for nothing that the VW Tiguan is a popular and safe car. For young and old alike. For travels or city trips. For work or for fun.
Guaranteed never to pay too much
We guarantee that your total costs will be lower with a car subscription than with leasing. If we are more expensive, we will reduce our prices! Start a free, non-binding comparison now.